Synapsys
The Vapor Assassin






Posts

: 58

Character sheet
Arc Limit:
Demon's/Heaven's Blade:
Brand:

Subject: Vampiric List Mon Jun 16, 2014 3:04 am

---

Chakra Nature: Smoke and Wind

Fighting Styles: Mi Tzu, Judo

Syn appears to specialize in stealth and speed. His powers are unknown for the most part, his body emits a constant smoky fume, probably to confuse his opponents on the whereabouts of his location.

Syn is seen using smoke-related attacks, such as causing his opponent to cough as well as teleporting. Due to Syn's 'upgrades', his body appears to be made out of smoke. He is seen to be able to mind control other people by inserting his gaseous mist into others and has the ability to transform himself into smoke in order to ambush his enemies.

He is in fact an enenra, a demonic creature composed entirely of smoke and vapor. As such, he is able to not only actively utilize his namesake as an extensive weapon, but he is also able to morph his entire body into a cloud of vapor, allowing him to move swiftly around his opponent as well as escape from enemies or potential captors. His smoke also emits extreme levels of heat. In some cases, if inhaled, the smoke may cause illusions.

SIGNATURE MOVES

Invisibility: Syn disappears while a puff of smoke helps him become invisible.

Smoke Clone: Synapsys is effectively able to create an identical copy of himself made out of smoke. The smoke mixed with natural energy makes it look just like the original.

Smoke Phasing: Syn turns into a cloud of smoke and dashes forwards or backwards. The enhanced versions are Phase Away and Phase Towards and dash at a longer distance. This ability allows Syn to phase through opponents and anything else.

Smoke Cloud: Syn throws a smoke projectile at his opponent. If it connects, they are teleported up into the air and closer to Syn, where they are vulnerable to attack.

Shake: Syn stands in place and surrounds himself with smoke, if a projectile touches him, Syn will counter attack. This can be charged. The enhanced version is called Vibration and counters every attack, including throws. It can also be charged.



Last edited by Synapsys on Fri Oct 24, 2014 5:54 pm; edited 3 times in total
Ken Aburame
Archnin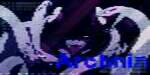 Posts

: 40


Age

: 22

Character sheet
Arc Limit:
Demon's/Heaven's Blade:
Brand:

Subject: Re: Vampiric List Tue Jun 17, 2014 2:19 pm

---

Yup. More OP people joining up.. approved.